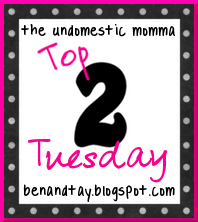 People Magazine.. I love this magazine lots of celeb news and good storys. I also love there website.
2. US Weekly.. Love it for pretty much the same reason I love People.

Some other magazines I love are; Parenting, Cosmo, Better Homes and Garden, Southern Living and there probably are a few more too.